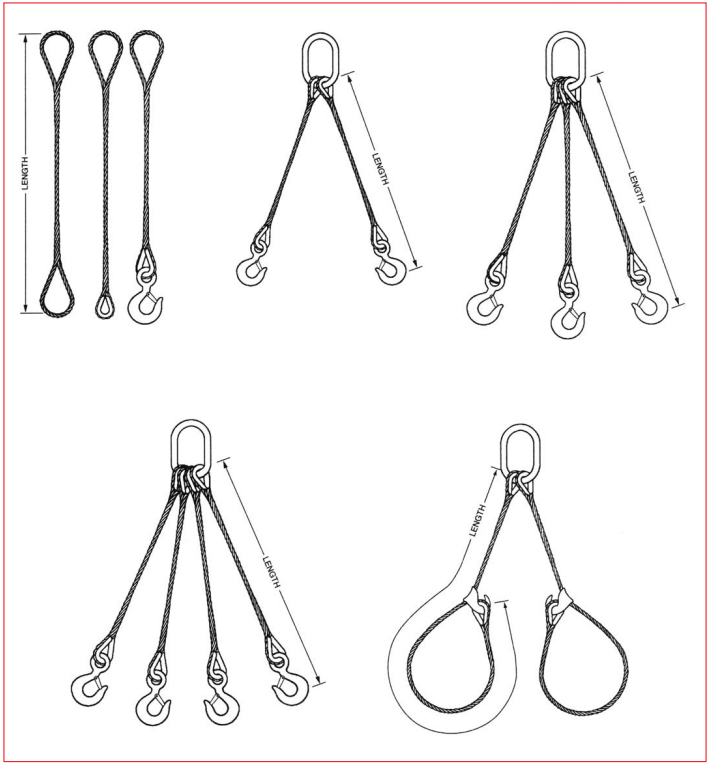 1- PARTSLINGS VERTICAL, CHOKER OR VERTICAL BASKET
RATED CAPACITY IN TONS OF 2,000 LBS.
RATED CAPACITIES SHOWN APPLY ONLY TO 6X19 AND 6X37 CLASSIFICATION WIRE ROPE.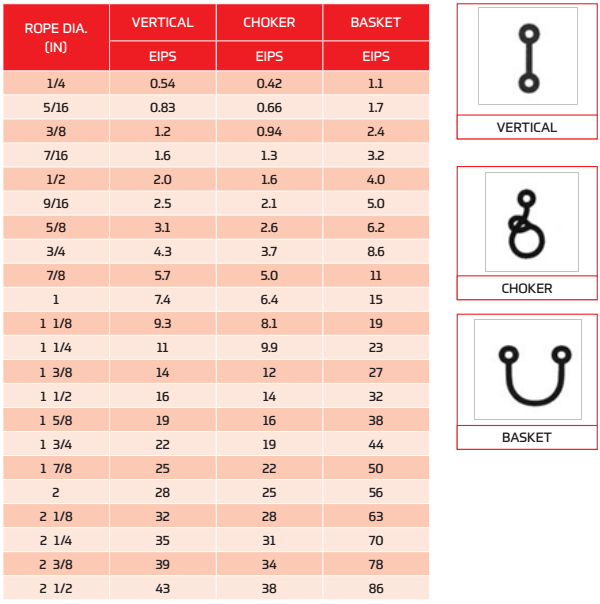 Rated capacities basket hitch based on d/d ratio of 15.
Rated capacities based on pin diameter no larger that natural eye width or less than the nominal sling diameter. Rated capacities based on design factor of 5.
Horizontal sling angles less than 30 degrees shall not be used.
OUR ASSOCIATES
We are proud to work alongside some of the world's most prominent industry leaders in our field!